The fiasco that was the sale of LambrettaWorks forced me to sell many of the boards that I had collected over the years, some of which can be seen hanging from the ceiling in this photo from my last blog post.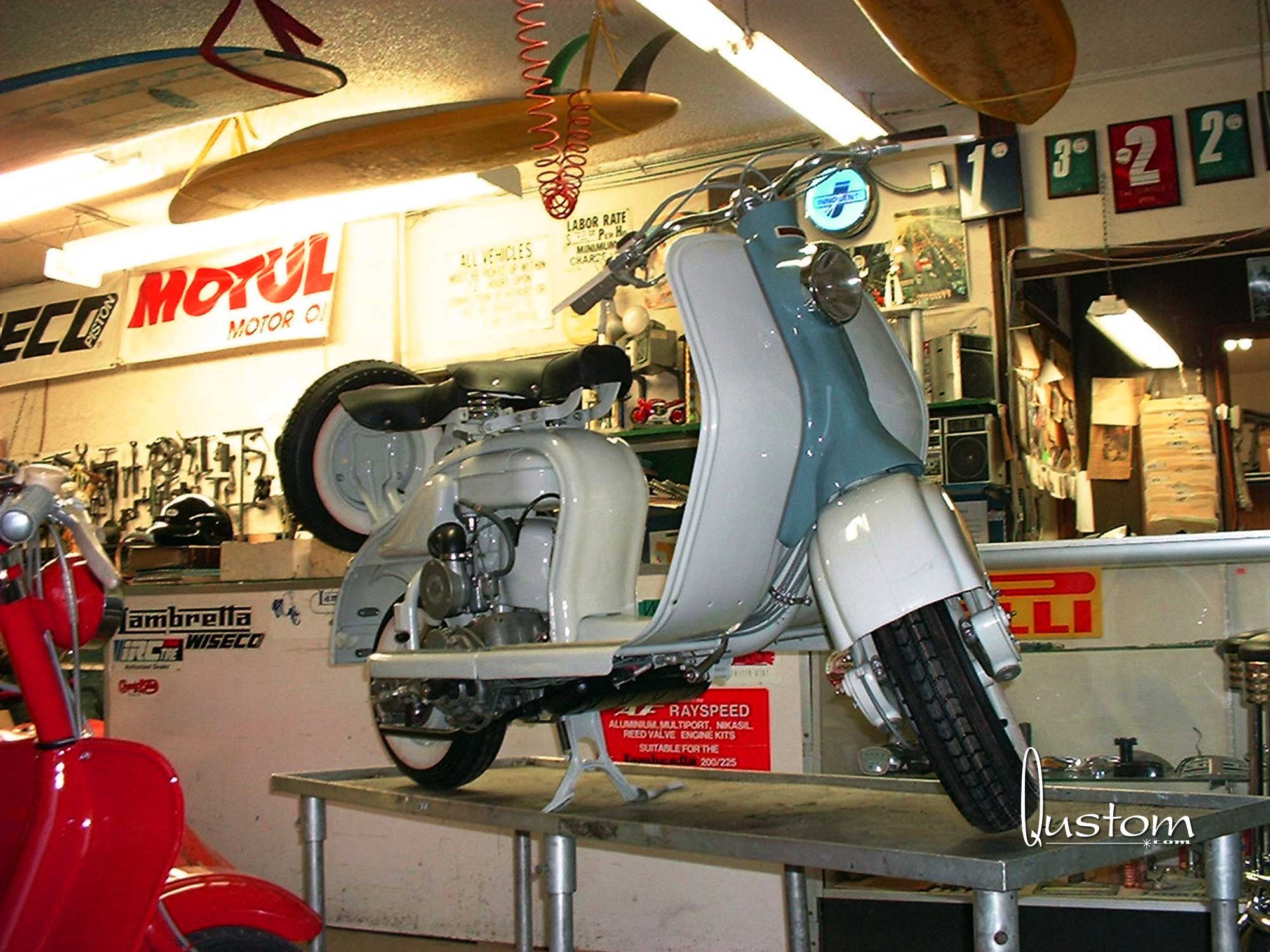 Of the many boards I had to let go (which included an early '60s Harbour, serial number 753), this Hansen v-bottom might just be the one I miss the most - not because it was the most valuable (especially back then; these boards have gotten a little more desirable since then) - but because I never rode it. At that time I was strictly a goofy-ass longboarder. Of course if you have browsed this site much at all (or looked at this), you will surely know that by now I am a fully fledged goofy-ass v-bottom rider!
The board was not in mint condition, but not bad. I am pretty sure it was water tight at least. The original fin box was gone and in its place the Playboy themed fin was glassed in... or shall I say "pooled in", as in a pool of resin. I think it was about 7'6", but I can't be sure.
Just the sheer brevity of the v-bottom era is enough to make boards like this as rare as the proverbial seagull's teeth. So yeah, looking back on it now I'm pretty bummed I let this one go. The board sold on Craigslist when I was living in LA in around 2007-'08. If I ever run into the buyer, I would sure like to take it for a spin!
Click for full page slideshow:

Hansen V Bottom with Playboy Fin